Post 1400
Blogging Day 2,830
Saturday @ six-seventeen a.m.
S
slips silently up the staircase, settles in at the screen.
She is
sure
, she has sensed the
season
changing for quite a while.
S wishes there were a
sassy
way to deliver the news.
S s s s . . . she ponders. All is still . . . nothing stirs.
You see, her blogging voice is spent, her writing spirit gone
silent
.
How then to strike just the right note of a
swan's song
? Succinctly.
To
say simply
, she prefers to be doing others things – out there.
In the world, beyond the shiny silver monitor and slick black keyboard.
Sometimes she will miss this circle of communication. Surely, she will.
Miss the talented
scrapbookers
and splendid bloggers who formed her
sphere of scrapperie
;
virtual friends with whom she shared her memories, stories, and often strident
soapbox
opinions!
Still, S has not a single spiel more to
share
, not a
smidgen.
A
solstice
has come for Snaps & Snippets.
Start no speculation, no secret lurks here, just a desire to scribe a new chapter.
It is
settled
and not a single bit of solace, succor or sympathy is required, dear readers.
S is satisfied to
snap, snip and scrap
in her sweet little studio . . .
sans a single soul
spectating from cyberspace.
Sanguinely
she sends this missive streaming and
skips
blithely down the stairs.
S -- in
search
of her next
steps;
she leaves us with her calling card.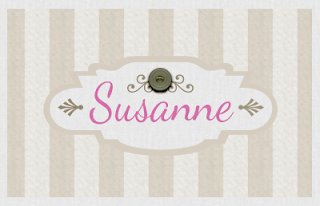 And a
smile.